From Overwhelm to Abundance
a mindset
The word overwhelm has encroached our lexis in everyday life. The word defines a feeling of helplessness, that overtakes individuals like a tsunami. Some describe it as a feeling of intense magnitude that engulfs you, your energy, emotions, feelings, thoughts and all that traverses its destructive path. It forcefully drains its prey of all inner resources. Depleted of all verve it incapacitates and submerges its victims beneath an unbearable or 'un-bare-able' load, spiralling downwards reaching a level of dysfunction or depression. Action must be taken before these feelings reach an all-time low and for this, the simplest prescription is Desire + Willingness = An Abundant Mindset.
After surviving several tumultuous experiences and enduring many a transformation, I have learned that subsistence is possible and turning your life around 180 or 360 or 720 degrees is in your hands. I had a client who came to me in a serious state of overwhelm. She was distraught and felt stuck professionally and personally. She chose to with much courage to embark on her journey to lead a more fulfilling life by being willing to partner with me in a coaching relationship. The major ingredient that kept her on track was her clear vision and focus of what she wanted for herself—no one said life was easy but you can make it easier. step by step, at her own pace she worked at coming out from under the tsunami that had hit her. And, now she is in "Self Acceleration" where she is in the throes of being in control of her life and is cruising in the "Abundance" that she has created for herself, family, team and organization. This was the outcome of a choice she made. I am Rosemarie Fernandez and I look forward to assisting you on your journey towards an abundant mindset.
At Coaching Worx we have created a process that addresses the gap between Overwhelm and Abundance.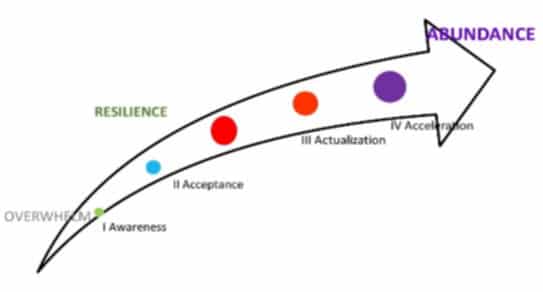 The Cuatro Method of Coaching is a four-step process that can take you on a journey from Self-Awareness to Self Acceleration and Abundance. The process entails:
Self Awareness: to recognize that you are in a state of overwhelm and discover some probable causes and triggers, Coaching, Reflection and ELI Assessment tools will help you to gain confidence.
Self Acceptance: the desire to do something about it will be your guide to undertake exercises, readings and implementations of self-created strategies that will release the catabolic energy to make room for the beauty inside that is waiting to explode from within you.
Self Actualization: to re-program the mindset so that unconscious positive habits are nurtured and a higher level of the self sees the new world and adopts it as the new norm. The new vision of your transformation is to be celebrated.
Self Acceleration: Where you master and experience Abundance in all facets of your life.
Every step in this program is customised to cater to the individual needs of the Client. Tried and tested tools used by the Coach have their foundations in empowering the Client to discover their personal solutions so that change is sustainable. Accountability exercises are agreed upon each session that includes reflection exercises, reading and videos to facilitate knowledge and change in mindset.
Ready to move out of this crushing state of overwhelm? Register for my upcoming webinar to learn more.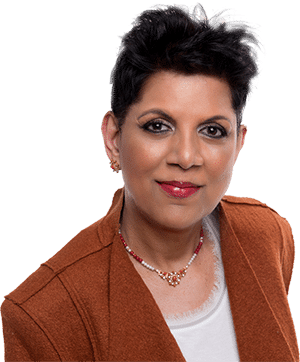 How We Help Leaders Succeed
Rose-marie Fernandez leads Coaching Worx, a Coaching and Consulting Company, focused on supporting Executives and Management Teams to develop and implement innovative solutions that enhances their performance and success. She has had a rich and adventurous career in Human Resources holding Senior positions in Canada and internationally.  Coaching Worx customized approach to Group Coaching bears in mind the individuality of the person and the goals of the organization.  She then uses her emotional intuition to boost the untapped energy levels to create a new reality for her clients.