Are you ready to take charge of your Life and rebuild your future.
For us all to get the desired results we work in a framework of values to achieve maximum results through a recognized methodology and a deep bonding relationship with the client.

We make a mental and emotional investment to create the highest level of desired outcomes. Commitment and dedication are foundations of building a life of fulfillment and abundance professionally and personally. Maintaining positive energy ensures sustainable change.

In order to learn and bring about change our unique self emerges through open and honest engagement that drives truth and reality to a realistic goal, empowered coaching facilitates a growth mindset.

Honesty and respect for oneself and others build long lasting, trusting and enduring relationships.

To feel harmony and peace within oneself and have the freedom to make personal choices that will unleash oppressed and suppressed thoughts and feelings.

To work with others – clients and peers with transparency to achieve common goals that will contribute to a better future for all stakeholders.

With so many tools in the market, why Emergenetics?
Technically, Emergenetics is a brain-based psychometric assessment that highlights thinking and behavioral preferences. Practically, it is a shortcut to deeper self-understanding and a bridge to insights about others. Relationally, it promotes respect, mutual appreciation, and a desire to learn from other people. Conceptually, it provides an agile framework to create new solutions and enhance collaboration. Organizationally, the deployment of Emergenetics concepts and theory is scalable, and the learning is both practical and actionable. Multi-modal learning experiences include live workshops, e-learning, virtual delivery, and the Emergenetics+ App.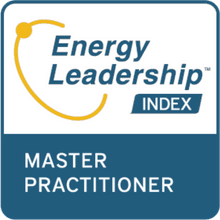 Have you ever thought about what slows you down?
What causes you lethargy? This negative energy or what is called catabolic energy inhibits our progress tand can spiral one into Overwhelm and can block one from leading a more fulfilling life. In our current environment, we are confronted with a negative trigger much of the time. As a Master Practitioner in the Energy Leadership Index my coaching incorproates the Assessment as the first step towards getting your Act together and creating a sustainable foundation for Abundance.    Once one understands the DNA of your Energy you can create Anabolic or positive energy on your own with the Cuatro system.
Are you ready to take charge of your life and rebuild your future?